WOW!
I have seen the photos of these guys but when they arrived today I could not believe my eyes! As all of you know, we have so much talent in some of our members that it is unbelievable, well each sculpture they do the results are better and better. My diorama is so full of Anna's figures and I can not express how much I love each one she does for me. Others have also contributed, Harriet has done some and her work has such beauty that I am so happy she is willing to sculpt for me. She has also become an amazing artists, look at her work, we have seen it go from really good to fantastic to incredible, and this set of figures is not exception. I can not take any credit on this one, normally I ask for a set of figures and we then go over poses and the scene until a decision on the figure is reached. From there they (Anna or Harriet) do all of the real work.
This set was come by through a simple question, I sent Harriet a photo of a painting, the subject was a cheetah chasing a springbok and it was full speed, captured in 2 dimensional easily because gravity has no effect on the painting. I asked her is she could do an action pose where the animals were suspended above the base in a full out sprint as in the painting. Her answer was she thought she could do it and did I want her to make the pair in the painting. My first thought was no, it was just an inquiry to see what was possible for a future scene but after reading her reply I thought a second longer and said to myself "Why not?"
From there she and I discussed how to get the figures to stand up on the diorama without touching it. Well that would be almost impossible with today's understanding of gravity and technology but we found a simple solution, here is the result!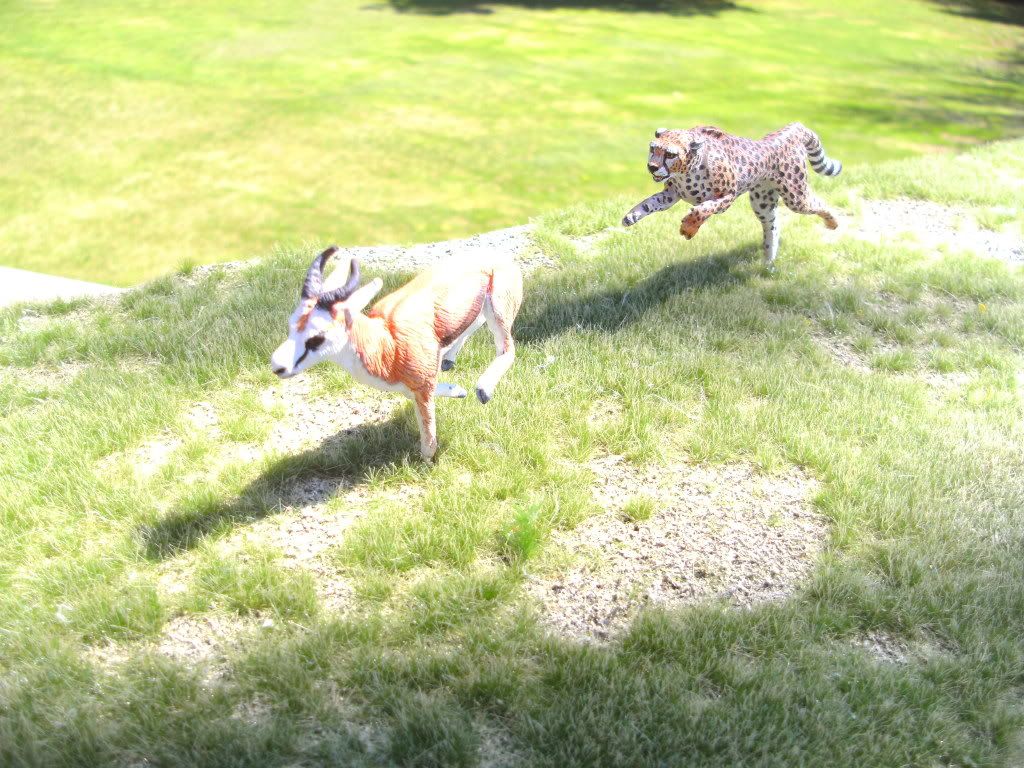 I am also working on a group of vultures and marabu stork at a carcass so she also did this for me.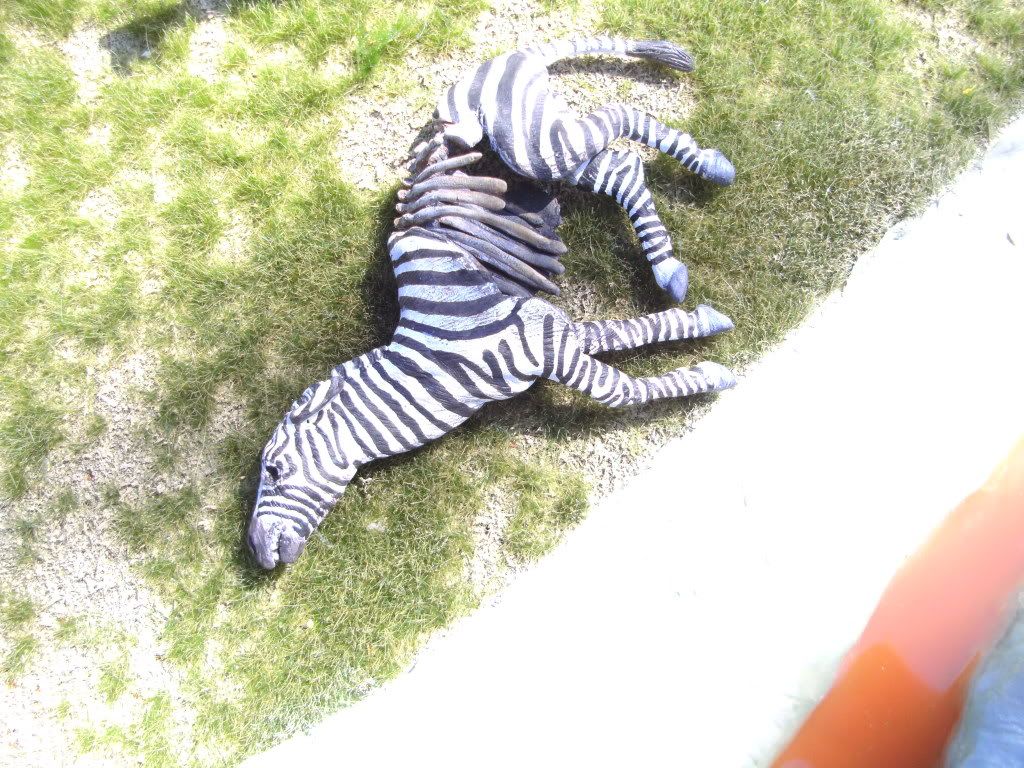 Amazing work and I can't express my thanks to her for these jewels, they will be very much at home on the diorama.