I have not only been working on birds but some trees as well. I have made several different species for others, mostly model train and dollhouse people but a few for my diorama as well. The tree I have always wanted since I bought one custom made for the diorama at the beginning is a banyon tree, here is the one I bought for those of you who did not see photos from when I first started.
I have made so many trees, from simple small acacia or scrub type bushes all the way to the most recent strangler figs I have posted. In December I began the banyon and it is the largest tree I have tried and it is almost done. It has taken more then 2 months working on it between other projects but it now has foliage and as soon as the glue dries I will finish all of the finishing work, things like hiding some of the wires or visible glue spots, painting spots that were missed or pieces that chip away, whatever is out of place I will hide and fix. Since most of the time I only put one or two pictures and always get requests, here is my version of the walk around, hope you enjoy...
This is the inspiration for this model, I have posted it before but this will remind you what I saw when I decided to make the tree.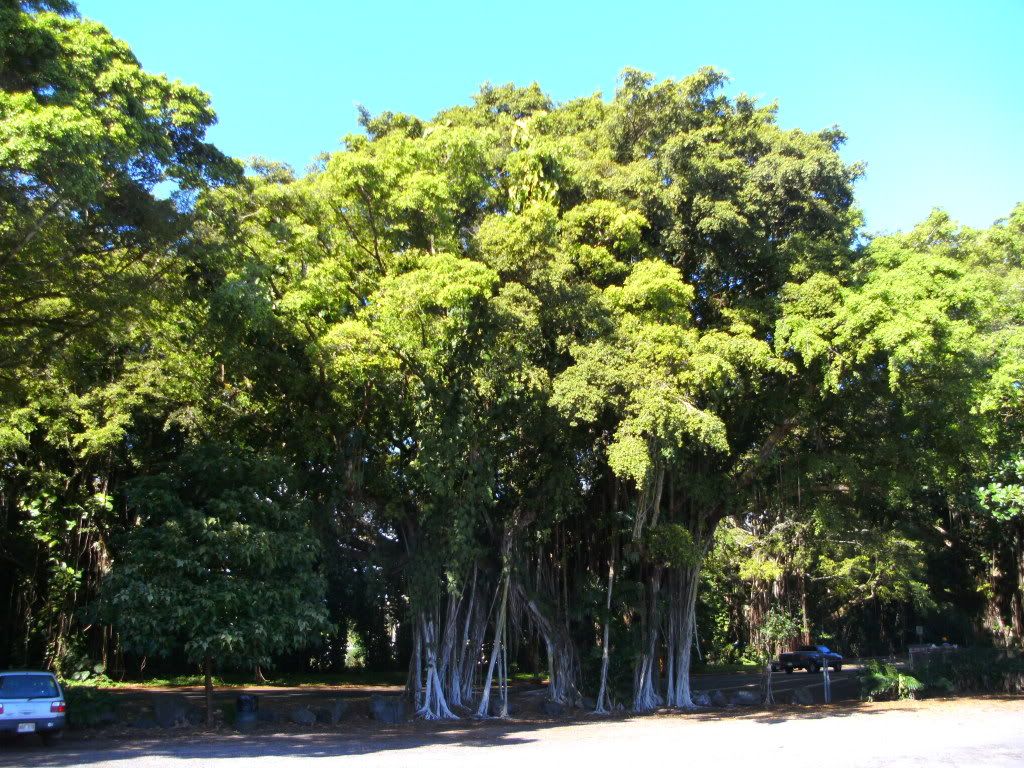 Now my attempt at a banyon tree, the air roots
The canopy
Several different views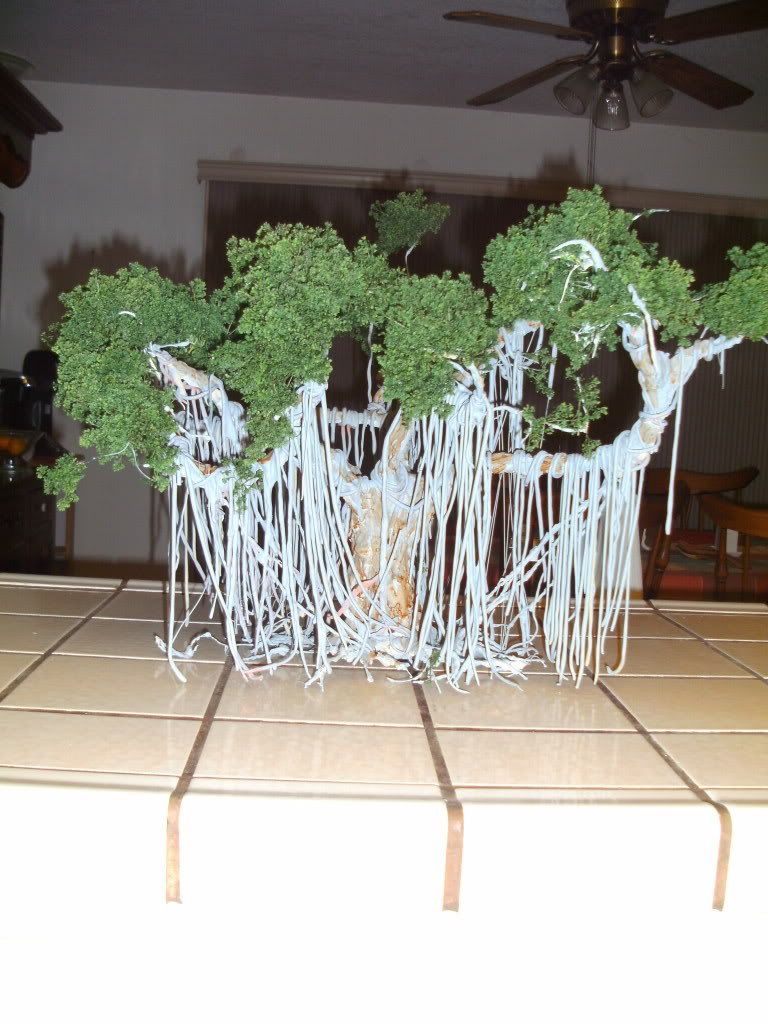 I am not sure why some of the pictures have a different green shade but the lighter shades are more accurate to the actual color of the tree.