Again I have more birds, all of them are custom figures done by myself and another sculptor. Recently I met (online but at some point I hope to see him at one of the dollhouse figure shows) a sculptor who does some fantastic bird figures. He normally works in the two common dollhouse scales, 1:12 or 1 inch scale and 1:24 or half scale. Since my diorama is 1:22 he can easily make the figures I need for my model so I ordered 4 storks. They are so nice I can't believe my luck at getting him to work on some figures for me. I can't wait for the next set to be done, I have a several different species of storks, heron, hornbill, and ibis coming soon.
I have also been sculpting some figures myself, last night I finished a painted stork to go along with my saddle billed stork. I have 5 more figures that are at various stages of sculpting, 3 more painted storks just need detail painting, an Asian open billed stork needs wings, detail and paint, and a southern bald ibis also needs wings and paint. I'll post photos of them when I get them finished.
Here are some photos, these 4 storks are from the dollhouse sculptor, there are two on the ground and 2 in the nest.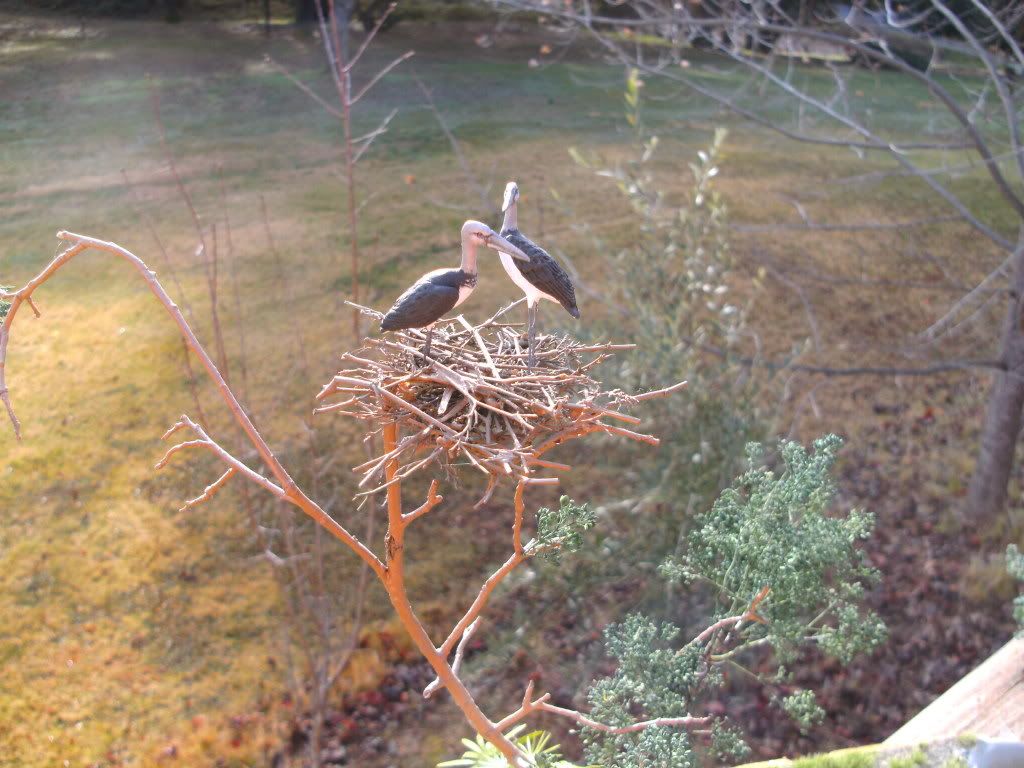 Here is the saddle billed stork I did, Ana and Harriet are trying to help me with some of the details on the legs and feet but for now I am ok with them as is.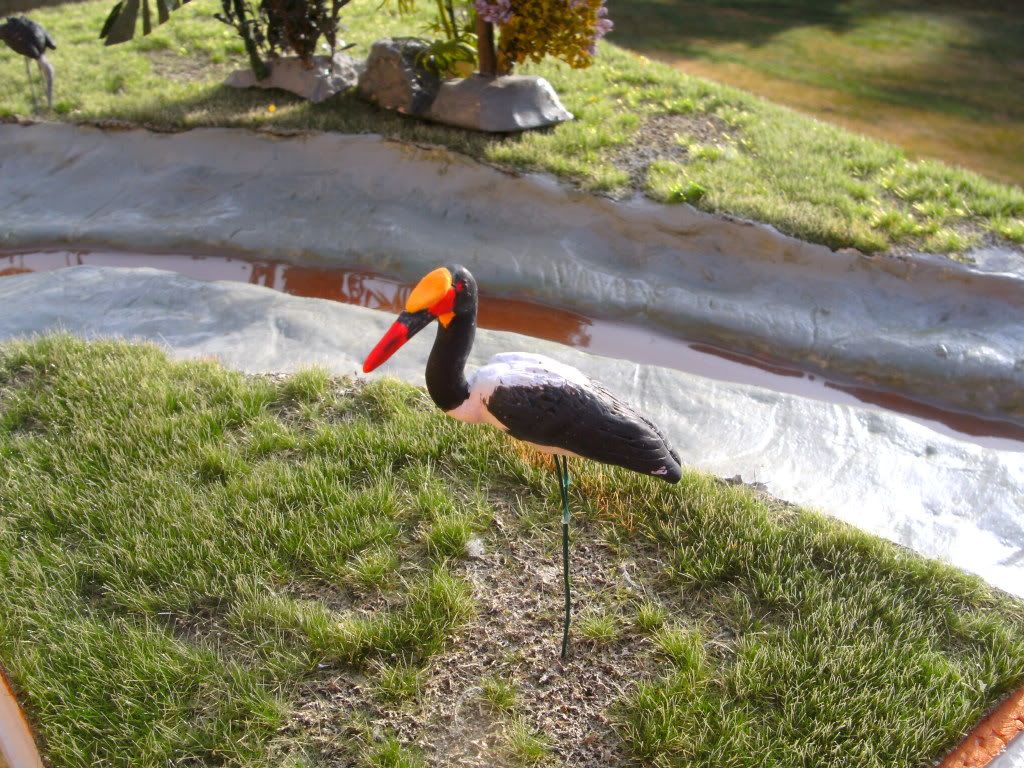 And finally the painted stork, right now I have this one and 3 more almost done, at some point I want a mixed colony of breeding storks and herons on the Indian diorama that will contain between 30 and 40 birds, what I picture in my mind will be very impressive if I can find the space to put that many nests up in some large trees.